What You Need to Know About Pre-Existing Conditions and Pet Insurance
Pre-existing conditions are typically not covered by pet insurance policies.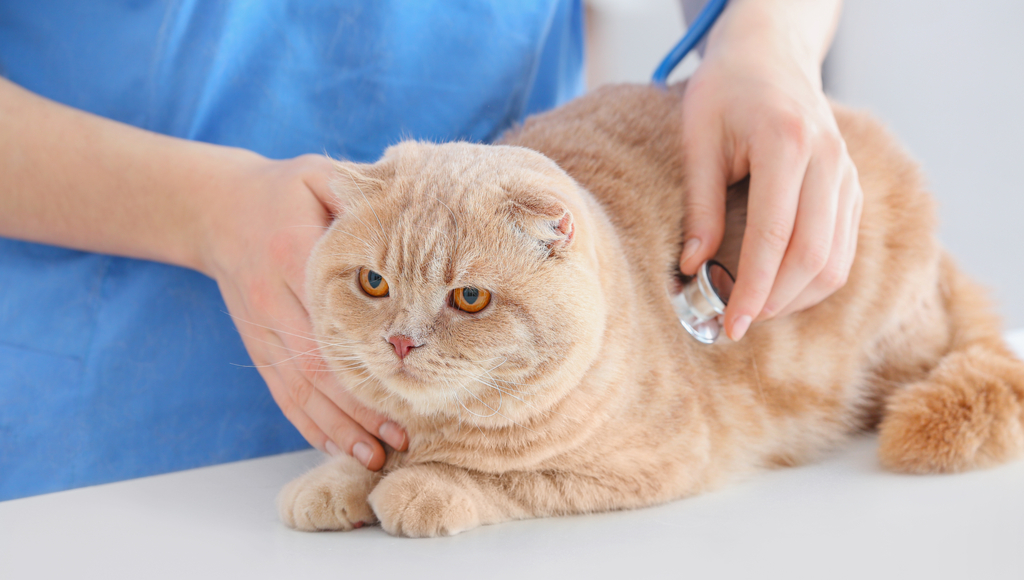 For many pet parents, pet insurance seems like a worthwhile investment that will help them provide their cat or dog with the high-quality healthcare that they both need and deserve throughout their lifetime. However, pet insurance options can become complicated or costly if you have a pet that has a pre-existing condition.
If your pet has a pre-existing condition, it is important to have an in-depth understanding of how pet insurance works and what type of coverage may be available for your dog or cat.
Common Pre-Existing Conditions in Pets
Similar to their human counterparts, some pets have pre-existing health conditions. However, unlike their pet parents, pets can be disqualified for health insurance based on these pre-existing conditions. Pre-existing conditions in pets are defined as any chronic health condition that a pet has been diagnosed with prior to obtaining insurance coverage.
These are some of the most common pre-existing conditions in pets:
Arthritis — Some pets, depending on their size and breed, are prone to arthritis and develop it at an early age. Other pets develop arthritis in their later years as a natural part of the aging process.
Hip Dysplasia — Hip dysplasia is a common issue in large breed dogs, due to both genetics and lifestyle.
Cancer — All animals at any age or stage may develop cancer, but some pets are more prone to specific types of cancer.
Diabetes — Diabetes is another chronic health condition that pets can develop throughout their lives.
Allergies — Many dogs or cats suffer from allergies that require routine medical treatment. The allergy itself and what triggers it may vary, as may the severity of the symptoms.
Skin conditions — Some pets may suffer from skin conditions that are painful or debilitating, or may put them at risk for further health complications later in life.
Joint or ligament injuries — Joint or ligament injuries that are not properly treated can lead to long-term health complications and mobility issues in pets.
Pet Insurance and Pre-Existing Conditions
Pet insurance providers create policies that are designed to protect pets in the event of injuries, illnesses or chronic health conditions that may occur in the future. As such, pre-existing conditions are typically not covered by pet insurance policies.
This can be frustrating for pet parents, particularly those who did not adopt their pet when their dog or cat was young. For example, pet parents who adopt an older dog with pre-existing health conditions may need to invest in treatments and health care services for their pet. However, the cost of these services may be crippling without pet insurance. Unfortunately, due to the circumstances surrounding the option, these dog parents did not have the option to invest in pet insurance early in their pet's life.
It can also be a setback for pet parents who did adopt a puppy or kitten at an early age. Many people do not understand the health conditions that their pet may be predisposed to, and if they opt out of pet insurance early on, they may not qualify for it down the road.
How Does the Pet Insurance Company Know About Your Pet's Pre-Existing Condition?
Most pet insurance companies require that interested policy holders submit a pet health examination report from the veterinarian. The pet insurance companies use this report to analyze the current health of your pet and determine if your dog or cat is eligible for coverage under any of their policies.
Depending on the pet insurance company that you consider, you may find that there are specialized policies available that will cover your pet's health conditions. However, the cost of these policies and the coverage that is provided may vary greatly. It's important to understand the fine print in these types of insurance policies in order to be sure that you get the affordable health care coverage that you need for your pet.
How to Get Healthcare Coverage for a Pet with a Pre-Existing Condition
It may feel like there are not a lot of options available to you if you have a dog or cat with a pre-existing health condition. Fortunately, you may be eligible for alternative health care discount plans that will allow you to provide your pet with the care it needs for a price you can afford.
Many pet parents who have pets with pre-existing health conditions find that Pet Assure is the best option for them and their four-legged family members. Pet Assure is different because it is not a pet health insurance company. Rather, it is a veterinary care discount plan that you can opt into.
Pet Assure is an inclusive pet care plan that is available to any pet, regardless of the pet's current health status or history. In fact, if you want to opt into this plan, you do not even have to submit health care records or an examination report. You can use your Pet Assure plan to receive affordable care at any participating veterinarian for a variety of veterinary visits and treatment options, including:
Well visits and preventative care for your pet
Sick visits to the veterinarian
Emergency animal care, including hospitalization
Spay and neuter services
Dental care for your pet
Surgical procedures
Cancer treatments
Diabetes management
Treatment for allergies
Pet Assure is designed to provide all pet parents with the options they need to provide their pet with the best possible life. When health care for your pet is affordable, you can focus more on loving your pet, nurturing it and giving it a high quality of life.
Regardless of whether your pet has a pre-existing condition or not, you have options that will allow you to provide your dog or cat with the quality healthcare it deserves for an affordable price. You are not alone, and neither is your pet. With the right type of discount pet care plan in place, you can provide your pet with the long and fulfilling life that it deserves in your home.