Prepare Your Pet for Holiday
Whether you go to the kennel or have a pet sitter, you can set your pet up for success while you are on holiday with proper planning.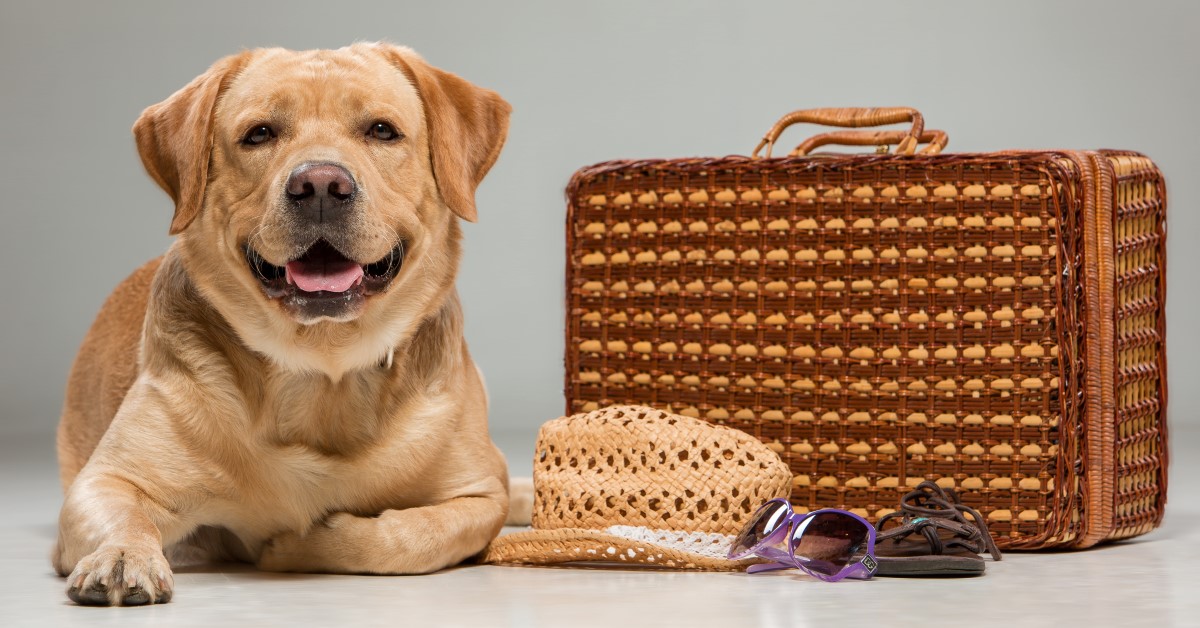 Going away for a holiday allows you to recharge and reconnect with your family and friends. Unfortunately, our pets can't always go with us when we leave, which means they have a holiday all their own at home. Whether you take your pet to the kennel or have a family member come to your home to pet-sit, careful planning and preparation can make both your and your pet's holiday a success. Below, let's examine how to prepare your pet for your time away.
Are Your Pet's Medications Are Up to Date?
Arguably the most critical aspect to keeping your pet healthy while you are away is ensuring that your pet is up to date on all medications. You'll want to outline any instructions to ensure the medication is given to your pet correctly. Most kennels and professional pet sitting companies will gladly administer medication as long as you pack the medicine with your pet's belongings. If you take your pet to a large kennel, correctly label the medication with your name and your pet's name.
Many kennels will require up-to-date routine vaccinations for your pet. Before your holiday, ensure your pet has the necessary vaccinations so you aren't trying to scramble at the last minute to obtain the proper vaccinations.
Stock Up on Pet Food
Keep your pet's food the same, even when you are away. If you have a friend or family member coming to your home, be sure to lay out your pet's food with exact instructions. Include both the amount of food and the routine when your pet eats typically. Many kennels will allow you and encourage you to bring your pet's food. If not, several kennels will ask what food brand your pet eats and try to match the blend with the food they keep in stock. Remember to include explicit directions on treats too!
Keep to Their Favorite Routines
Animals are creatures of habit and love to keep up a good routine. Be sure to give your pet's caretaker an outline of how your pet goes about its day. Remember to include scheduled times, like when your pet eats, plays, and has medication. You'll also want to include a bedtime routine for your pet's caregiver. The more you can keep to a routine for your pet, the happier your pet will be and the easier it will be to get back to everyday life once you return from holiday.
Make Sure Your Pet Gets Exercise
Pets love to run and play, and exercise could be an excellent way to burn off some nervous energy. Having a companion for your pet to play with when you leave for a holiday can make your absence easier to deal with. The benefit of taking your dog to a kennel is the potential friends your dog or cat can play alongside. If you have friends or family coming to your home to watch your pet, ensure you give instructions for the best way to exercise. Lay out directions for where to take a walk, what toys are favorites, and the best games your pet loves. Exercise can also help your pet build a bond with their caretaker, giving them comfort until you return.
Foster Relationships
Just as humans rely on relationships, pets need regular connections too. If you have multiple animals that generally live together, try everything in your power to keep them together, even if the pets have to spend time at the kennel. Many kennels will offer "family runs" or "family pens" that allow your multiple cats or dogs to remain together. When you are not at home, having their canine or feline siblings together can help introduce an element of normalcy and comfort. A significant advantage of having a friend or family member come to your home is that cats and dogs can remain housed together, in their typical environment, with all the comforts of home.
Comfort Items
Cats and dogs rely on all their senses, with scent being essential. Having toys and comfort items that smell like home can help make your pet's time easier while you are away. Many kennels will allow you to bring your pet's favorite bed, blanket, or toy. The familiar scent will act as a comfort item for your pet, allowing them to connect with home. If your pet is prone to anxiety, it can help to take a t-shirt with you that you wore to give your pet your scent while you are away. Always be sure that any personal items are clearly labeled with your name and your pet's name.
Emergency Contacts
Regardless of if you take your pet to the kennel or have a family friend come to your home, you'll want to leave emergency contact information. Have multiple phone numbers for your sitter to reach you, as well as have the contact information for your pet's veterinarian. If you have a sitter come to your home to watch your pets, you might want to also leave the phone number of a few close neighbors, just in case the sitter has complications with staying at your home.
Whether you take your animals to the kennel or have a sitter come to your house while you are away, you want to ensure you set your pets up for success. Careful planning with fallback contingency plans is the best way to make sure your pet stays safe and comfortable while you are away. Maintaining a solid routine, having comfort items in place, and ensuring your pet remains up to date on medications is the best way to ensure your pet stays healthy and happy while you are away.
Ready to start saving money on pet wellness care?
Then take a look at Mint Wellness, the pet wellness plan that provides fast reimbursement on routine pet care. Save on vaccinations, wellness exams, preventatives, dental, and more!
Learn More