Pet Wellness Plans: A Great Way to Manage Your Preventative Vet Bills
Pet wellness plans provide preventive care coverage to help pet owners afford the cost of routine veterinary services.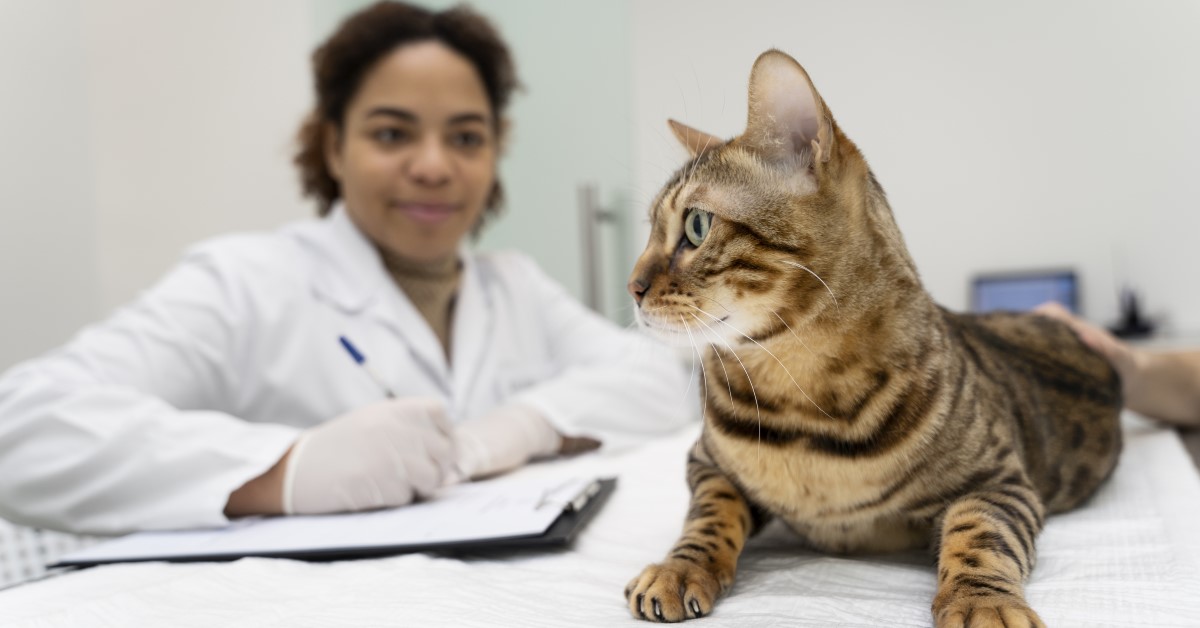 Owning a pet can be a wonderful experience but the high vet bills that accompany pet ownership can be difficult to manage. Routine medical costs can add up to $225 annually for dogs and $160 for cats. Preventative medications, such as flea, tick, and heartworm, account for an additional $185 for dogs and $140 for cats, according to the ASPCA. To help manage these ongoing costs, many pet owners turn to pet wellness plans.
What Is a Pet Wellness Plan?
Pet wellness plans can provide pet owners with peace of mind that their beloved pets will live long, happy, and healthy lives. A pet wellness plan also referred to as a preventive plan, is a type of reimbursement model in which pet owners are paid back for money spent on routine vet procedures. This differs from traditional pet insurance which covers illnesses and accidents that your pet may experience.
What Do Pet Wellness Plans Cover?
While pet insurance covers things like emergency care, orthopedic conditions, therapy, surgery, hospitalization, and prescription medications, pet wellness plans cover routine wellness visits and other preventative services, such as the following:
Vaccinations
Spaying and neutering
Microchipping
Wellness exams
Preventive medicine
Deworming treatment
Behavioral training
Routine screenings
Grooming
Nail trimming
Teeth cleaning
It's important to remember that not all pet wellness plans are the same. Review your policy's coverage limits to determine what services are covered.
How Do Pet Wellness Plans Work?
Pet wellness plans can work in a variety of ways depending on the type of plan. However, most wellness plans require the pet owner to pay a monthly or yearly fee for coverage.
As a reimbursement plan, the pet owner is reimbursed for all covered expenses. This means that the pet owner is responsible for payment at the time of treatment but can immediately submit an invoice or claim to their insurance company to get reimbursed.
Most wellness plans offer predetermined payouts for certain veterinary expenses. For example, a wellness plan may pay out $175 for a routine dental cleaning. If the service costs more than the predetermined limit, the pet owner is responsible for the difference.
Some pet wellness plans have an annual expense cap. Once you have reached this cap within a specified year, you would be responsible for any vet bills after that point. Unlike traditional pet health insurance, pet wellness plans do not typically have waiting periods, deductibles, or copayments.
What are the Benefits of Pet Wellness Plans?
Wellness plans can provide pet owners with countless benefits for just a low monthly fee. First, they are an excellent option for people on a strict budget. Without a wellness plan, pet owners are responsible for the entire vet bill which could account for a significant portion of their budget. With a pet wellness plan, pet owners know exactly how much they can expect to spend on preventative veterinary services.
Preventative pet care can also promote good pet health. When you fail to bring your pet to the vet for regular wellness checkups, there is a chance that potential health problems could go unnoticed. Routine wellness visits allow your vet to thoroughly evaluate the health of your pet and address any concerns early on before the problem has the chance to escalate.
In many cases, a pet wellness plan can actually help you save money. There are many pet health insurance companies that offer discounts on certain services. This means that not only will you be reimbursed for the money you spent on vet care, but you could also receive additional discounts on these services. Over time, these discounts could accumulate into a noticeable sum.
Who Should Get a Pet Wellness Plan?
Pet wellness plans can be a great investment for pet owners who need help managing their pet care expenses. It is not always possible to know ahead of time what you will spend on veterinary services and sometimes these expenses can really add up. With a wide range of plans available, pet owners can choose a plan that best fits their needs and budget.
A pet wellness plan may be a good option for you if:
You want the ability to spread out your pet wellness expenses with monthly premiums instead of receiving several large bills over the course of the year.
You want to receive other benefits, such as discounts on veterinary care that may not be covered by your plan.
You want to maintain your pet's health through routine preventative care that helps keep your pet happy and healthy.
Pet wellness plans offer the most value to pet owners that use most or all of the covered procedures and do not go over the maximum payout limit. If you already have pet health insurance for your pet, inquire about an add-on wellness plan which could save you extra money each month in preventative vet bills. In the majority of cases, pet wellness plans are worth the cost to keep your pet looking and feeling its best.
Ready to start saving money on pet wellness care?
Then take a look at Mint Wellness, the pet wellness plan that provides fast reimbursement on routine pet care. Save on vaccinations, wellness exams, preventatives, dental, and more!
Learn More