Can a Pet Wellness Plan Really Save You Money?
Pet wellness plans can help make routine and preventive vet care more manageable for pet owners.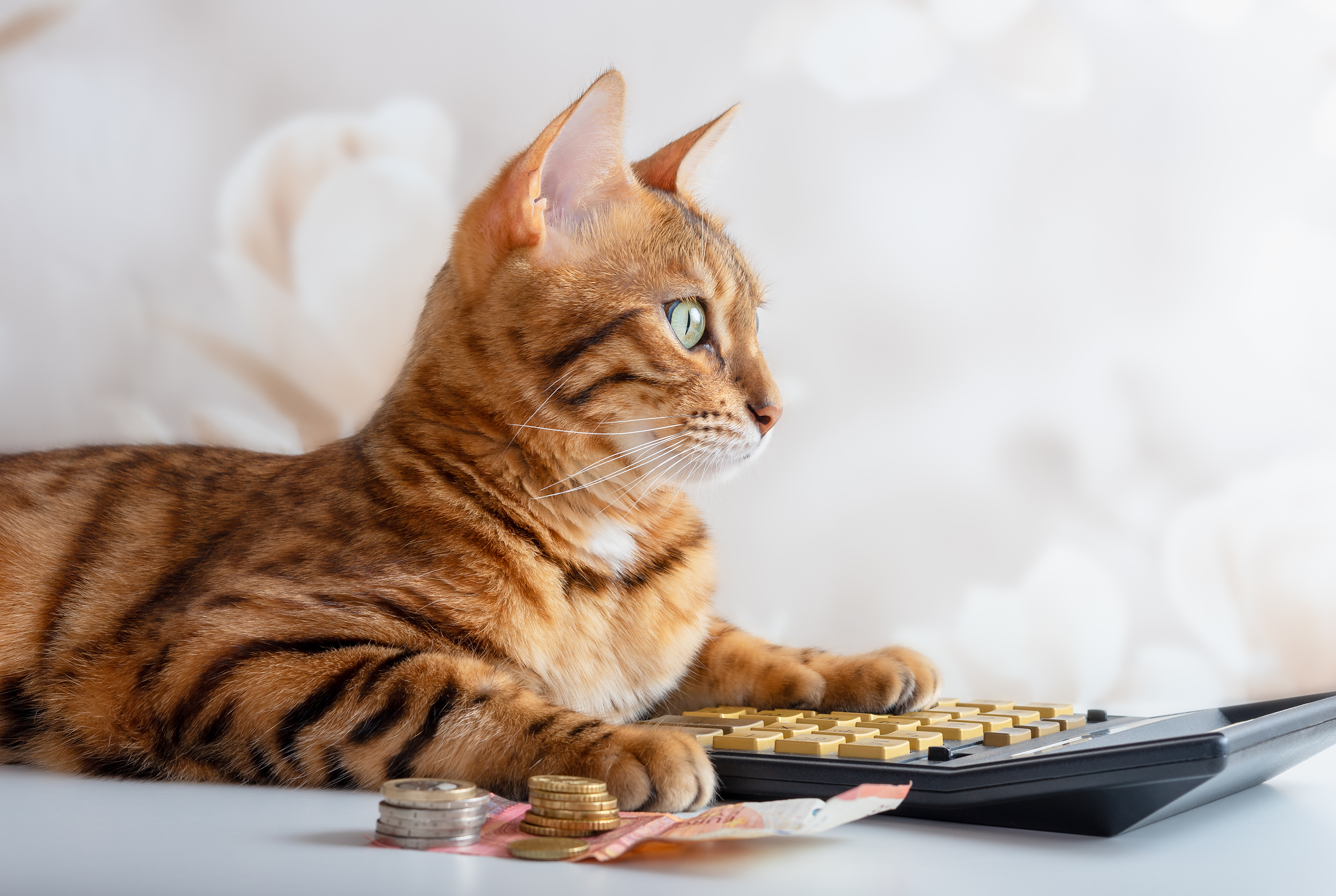 Like their human companions, pets require routine care to remain happy and healthy. Unfortunately, the cost of veterinary care continues to rise. According to the American Pet Products Association (APPA), U.S. consumers spent approximately $34.3 billion on vet care and product sales in 2021. Pet wellness plans are designed to help pet owners cover the cost of various routine and preventative care expenses.
Learn more about pet wellness plans, how they work, and whether they can actually save you money.
What Is a Pet Wellness Plan?
If you own a pet, chances are you spend money each year on preventive health care. A wellness plan is a type of pet care coverage that helps pet owners afford routine examinations, vaccinations, and other preventive treatments that aim to reduce the risk of health complications in the future.
Wellness plans are often offered in tiers, ranging from basic plans to more comprehensive plans. The more services covered under each tier, the more costly the plan. Pet owners can choose which best suits their pet's needs. Also referred to as a preventive plan, a pet wellness plan typically follows a structured claims and reimbursement process which can vary from company to company. In most cases, policyholders must submit documentation that includes a full list of procedures or items billed. If approved, the policyholder receives reimbursement for these services.
What Types of Services are Covered?
Pet wellness plans are available as a standalone plan or can be added to a pet insurance policy for an additional fee. There is often some confusion as to what types of services are covered under a typical pet wellness plan. In general, pet wellness plans cover services designed to prevent illness or disease.
Some of the most common services covered under a pet wellness plan include:
Wellness exams
Flea and tick prevention
Vaccinations
Bloodwork
Heartworm prevention
Spay/neuter surgery
Grooming fees
Urinalyses
Teeth cleanings
Fecal exams
Microchipping
Services covered under pet wellness plans typically include necessary expenses that are planned and predictable. These annual expenses can vary in price based on your pet's age, breed, size, and the cost of living in your area. Pet wellness plans are generally not subject to waiting periods, annual limits, deductibles, or coinsurance.
Most licensed veterinarians, including those found at emergency pet clinics, university pet hospitals, and specialty animal hospitals, accept pet wellness plans. However, it's important to confirm that your chosen vet takes a particular plan before making an appointment. You will also want to thoroughly review the terms of the plan to see what services are covered, as coverage terms can vary from one company to the next.
How Does It Differ from Pet Insurance?
Pet wellness plans are often confused with pet insurance. While both offer coverage for important health care services for pets, the type of coverage differs. Unlike wellness plans that are designed to cover routine veterinary care, pet insurance is meant to pay for unexpected illnesses or injuries that your pet may sustain.
Traditional pet insurance does not cover routine procedures, such as wellness checks and vaccinations. Instead, it can be used to cover the veterinary costs of diagnosing and treating unexpected health problems, such as skin conditions, stomach issues, cancer, diabetes, urinary tract infections, and injuries. Pet insurance can also cover emergency veterinary care, such as if your pet gets hit by a car or is involved in a dog fight.
While pet insurance does cover unexpected illnesses and injuries, it does not typically cover preexisting conditions. A preexisting condition is an injury or illness that a pet had before coverage started. Some of the most common pre-existing conditions in cats and dogs include allergies, obesity, inflammatory bowel disease, diabetes, and cancer.
Many pet owners choose to invest in a comprehensive pet insurance policy with a pet wellness plan add-on. This provides the best of both worlds and allows your pet to be fully covered no matter what type of veterinary service they may require in the future.
Can a Pet Wellness Plan Save You Money?
When you sign up for a pet wellness plan and receive a covered service, you will be reimbursed soon after. Depending on how often you visit the vet for routine procedures, you could receive a substantial amount of money back based on the plan's reimbursement model.
Pet wellness plans are often quite affordable, starting at around just $10 per month. Most pet owners save money even if they visit their vet just once per year. A wellness plan can help offset the cost of your pet's preventive care and provide peace of mind that your pet will always receive the best care possible.
Paying a monthly fee for a pet wellness plan is often preferred over potentially paying a large bill. In addition, routine and preventive pet care can save pet owners money in the long term by keeping their pets healthy and ensuring that their vet can spot any health concerns before they become too costly.
Do You Need a Pet Wellness Plan?
While a pet wellness plan can be beneficial for most pet owners, they are not right for everyone. A wellness plan may be a good option for you if:
Your pet requires the covered services
Your vet charges the same or less than what a wellness plan will reimburse
You do not expect to go over your maximum payout limit
If you are interested in a pet wellness plan, speak with your veterinarian to see if they offer one. These plans are also available online and can be tailored to your pet's needs to provide you with the most value.